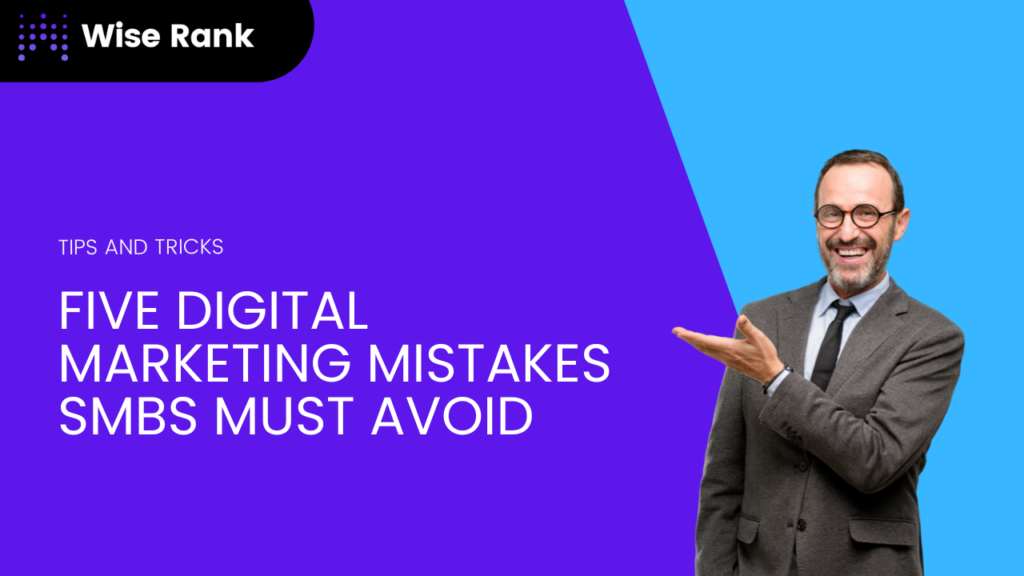 It is not easy to get started with digital marketing. There are so many things that you need to know and it is hard to keep up with all the changes in the industry. As a result, many small and medium businesses make mistakes that could have been avoided. In this article, I will talk about five of those mistakes SMBs must avoid.
1) Not having a clear understanding of their target audience: It's very important for SMBs to understand who they are targeting and what they want from them. For example, if you're targeting millennials you should use social media as your main channel because it's where they live on the internet. If you are targeting baby boomers, then email should be your main channel because they use it more often than social media.
2) Not having a clear understanding of the customer's journey: Many small businesses think they know what their customer wants but they are completely wrong. To get a better understanding of their customers, SMBs should do some research on their competition and see what channels they use most often.
3) Not having social media content ready to post: Social media is where people go to connect with brands. , and as a result SMBs need to be active on social media. If you're not ready to post yet, find other ways to drive traffic your way.
4) Spending too much money on advertising: Advertising is important but the best thing SMB can do is focus on their brand so they can amplify it.
5) Not having a clear customer experience: Every customer deserves to be treated with dignity and respect. and it might be a result of how they were treated in the past
Not listening to your customers: Not only is it important to listen, but do what you can to solve their problems within their expectations Not having an easy-to-use website: The more difficult the product or service is for customers, the less likely they