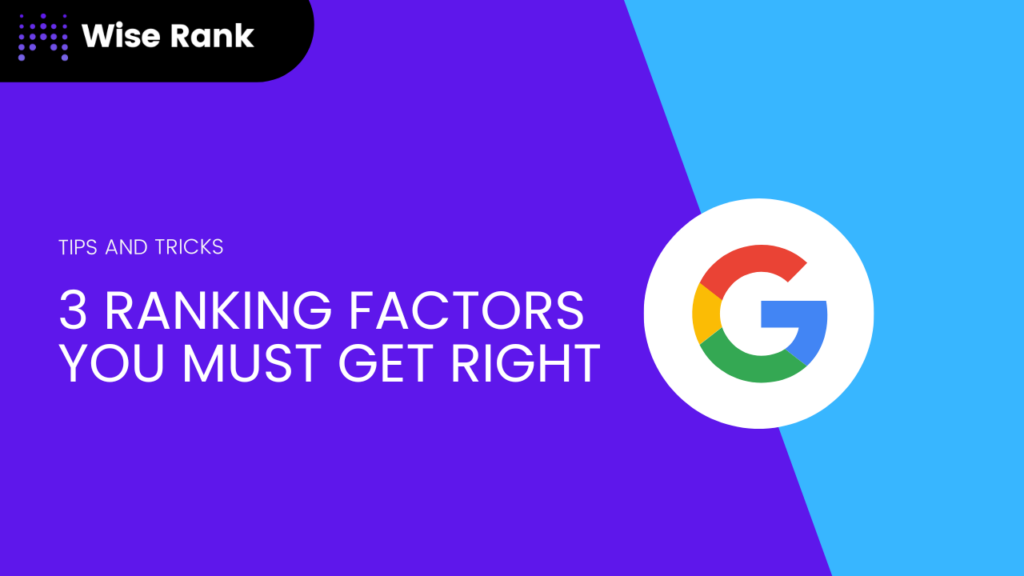 The following are three ranking factors that you must get right if you want your website to rank well on search engines: You must create a website that is easy to navigate. A user should be able to find the information they are looking for quickly so they come back to your website again and again. Your website's content has to be valuable, in other words, it needs enough SEO-friendly keywords so that users will find it when they search online.
1. Optimize Your Content for Search Engines: Your content must be optimized for search engine crawlers so that it can be indexed by Google and other search engines. This is the first step toward achieving high rankings on SERPs.
2. Optimize Your Website for Mobile Devices: Make sure your website is mobile-friendly so that users can easily access it from their mobile devices without any hassles.
3. Optimize Your Social Media Presence: If you have a strong social media presence, then you are more likely to rank well in SERPs because Google now considers social signals as a ranking factor too.